---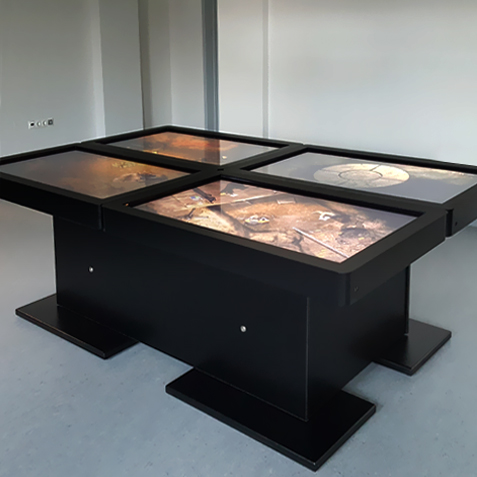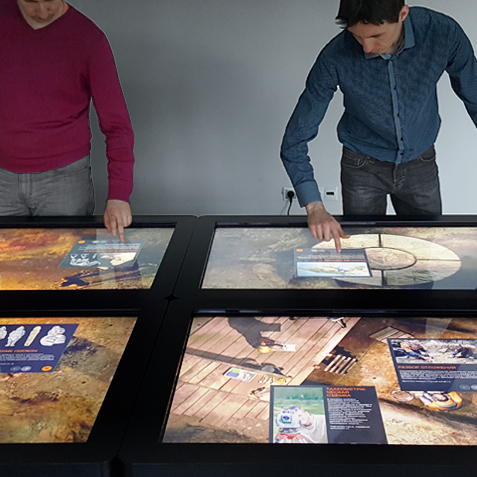 Interactivity, immersion and gamification are the keys to attractiveness of museum and exhibition expositions.
We offer a line of original solutions for expositions, one of which is a multi-user interactive stand.
The stand is a structure made of four interactive multi-touch tables acting as ports into a single virtual exposure space. The visitors, touching the exhibits on the screen, can invoke windows with the descriptions. A window can be flipped, moved, rotated and transferred to an another table. The museum staff can easily update the exposure using а content management system.
Client:

Novosibirsk State University.